On October 31, 2022, Capella announced that it had completed its acquisition of a 100% interest in a portfolio of seven lithium (lithium-cesium-tantalum, or "LCT") and rare-earth element ("REE") pegmatite reservations in southern Finland (Figure 1). The lithium-REE portfolio was acquired from private company elementX Finland Oy ("elementX"). The elementX projects are predominantly focused on LCT pegmatite complexes located within the Järvi-Pohjanmaa and Seinäjoki lithium-permissive tracts as defined by the Geological Survey of Finland ("GTK").
Four of the reservations (Nabba, Lappajarvi W and E, and Kaatiala) lie immediately adjacent to, and to the S of, Kelibre Oy's spodumene mine development project in the Kaustinen district.
The acquisition of the elementX projects will significantly enhance Capella's existing portfolio of lithium-REE (Perho) and copper-gold (Katajavaara-Aakenus) projects in Finland. Accordingly, the Company will be extremely well placed to participate in the global electrification and decarbonization process.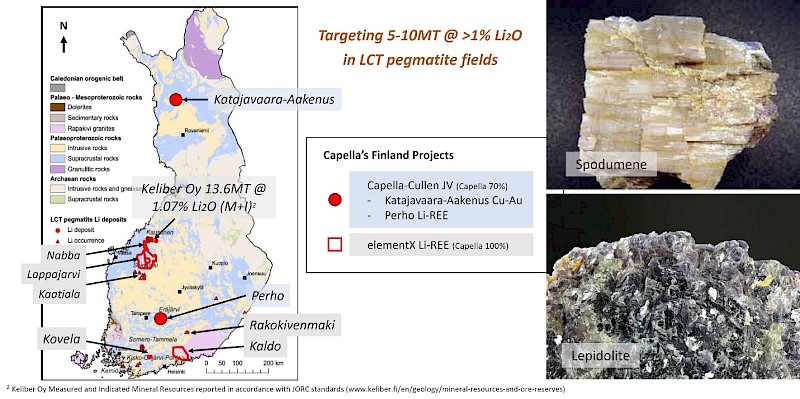 Figure 1. elementX and existing Capella projects in Finland.
Table 1. List of elementX reservations in Finland
Name

Status

Arrival Date

Grant Date

Concession Name

Area

Kovela

Granted

08.06.2022

24.08.2022

Kovela VA2022:0042

70 sq. km

Kaldo

Granted

08.06.2022

24.08.2022

Kaldo VA2022:0043

1,622 sq. km

Rakokivenmaki

Granted

10.08.2022

12.10.2022

Rakokivenmaki VA2022:0060

22 sq.km

Nabba

Application

10.08.2022

N/A

Nabba VA2022:0059

140 sq. km

Lappajarvi W

Granted

12.08.2022

12.10.2022

Lappajarvi W VA2022:0062

2,131 sq. km

Lappajarvi E

Application

12.08.2022

N/A

Lappajarvi E VA2022:0061

Kaatiala

Granted

10.08.2022

12.10.2022

Kaatiala VA2022:0058

32 sq. km
Key terms of the agreement:
Capella will acquire 100% interests in five fully granted reservations (Kovela, Kaldo, Rakokivenmaki, Lappajarvi W, and Kaatiala) and 2 reservation applications (Nabba and Lappajarvi East) in southern Finland (Figure 1; Table 1). All projects are located in districts with known LCT pegmatite and/or REE occurrences yet have been subject to little modern systematic exploration.
In consideration for the acquisition, Capella will issue elementX's shareholders a total of 15.1M Capella common shares representing 9.9% of the Company's current outstanding shares ("Transaction Shares"). The Transaction Shares will be subject to a minimum 4 month hold period as per TSX.V Exchange regulations, in addition to a further voluntary 3 month hold period. In addition, elementX will retain a 1% Net Smelter Royalty ("NSR") on any potential future metal production from the acquired portfolio.
European Commission Critical Raw Minerals Act
On September 14, 2022, the European Commission outlined the creation of the European Critical Raw Minerals Act ("ECRM"), which is designed to support the development of a resilient European supply chain of both lithium and REE's. Initial targets indicated in the ECRM Act are that at least 30% of the European Union's demand for refined lithium by 2030 should be sourced from the EU itself (in addition to at least 20% of REE demand). The elementX acquisition is expected to provide Capella with a significant opportunity to be a major player in the growth of lithium and REE production in Finland, which itself has the potential to become one of the EU's major sources of these commodities.
In parallel, the Norwegian government has also thrown support behind the construction of the country's first major lithium-ion battery plant in the northern city of Mo I Rana. This plant, which is currently expected to enter in to operation in 2025, is part of a broader governmental strategy to take advantage of the abundance of low-cost renewable (hydroelectric) energy in-country and become a major contributor to future lithium battery production.
Expected 2022/2023 Work Program
Capella's initial work program will be to focus on compiling all available geological and geophysical data required to prioritize areas with potential for the discovery of new pegmatite-hosted lithium deposits. This will be followed-up with the ground truthing of areas of interest in late summer 2022, with systematic field work programs expected to begin in Spring 2023.