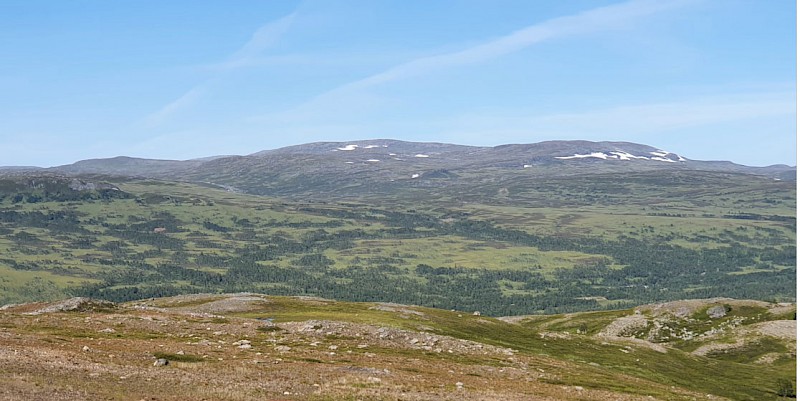 The Company's Kjøli copper-rich massive sulfide ("VMS") project represents a district-scale (120 square kilometres / 12,000 Ha) land position on the northern extension of the Røros mining district in central Norway, which saw mining for over 300 years beginning in the mid-1600's. The Kjøli claims covers approximately 15 km strike length of highly-prospective stratigraphy extending north from the past-producing Killingdal mine - which operated from 1674 to 1986 and produced some 2.9 Mt @ 1.7% Cu + 5.5% Zn1 from one of Europe's deepest (1.4km) underground mines - to the former Kjøli copper mine and numerous mineral occurrences in between.
Recent field mapping and an airborne geophysical survey have identified numerous exploration targets on the Kjøli claim block that have yet to be worked in any detail. In addition to the main prospective horizon, a regional-scale thrust fault has superimposed post-mineralization sandstones over the mineralized volcano-sedimentary sequences in the western portion of the property, and the potential for the discovery of buried massive sulfide deposits beneath this thrust fault remains high.
Project Snapshot
Location
85km SE of Trondheim, central Norway
Ownership
100% Capella Minerals Ltd
2.5% NSR to EMX Royalty, with 0.5% purchasable for USD1M
Status
Advanced-Stage Exploration
Deposit types
High-grade copper-rich VMS deposits
Property Size
12,000 Ha / 120 sq. km.
Host Rocks
Meta-volcanic and sedimentary sequences
Age
Cambro-Silurian, Ordovician orogeny
Commodities
Copper, Zinc, Silver, Gold
Access
All weather paved highways and gravel roads
Kjøli Project Area

The Kjøli claim block with local geology and known mines / mineral occurrences
VMS-style Mineralization at Kjøli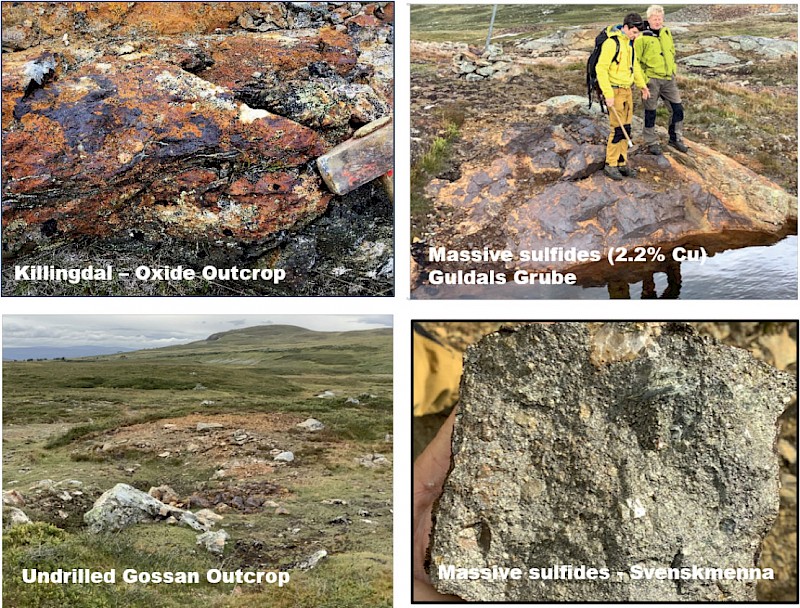 Massive sulfide outcrops between the past-producing Killingdal and Kjøli mines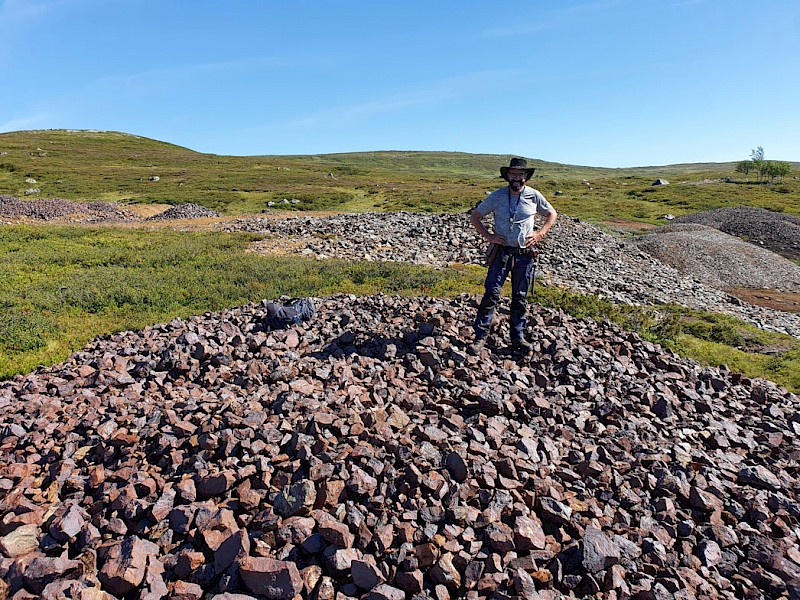 Mine dumps near the Guldals Grube target
2020/2021 Work Program
Field activities were initiated at Kjøli during September, 2020, with ground magnetic and soil sampling surveys having now been completed over approximately 4.5km of the 15km of the prospective stratigraphy which hosts both the historic copper mines and key mineral occurrences. Nearly 200 line kilometres of ground magnetic data have been acquired to date and 400 partial leach samples taken. Data obtained from these surveys will be processed, interpreted, and incorporated into planning for further surveys designed to cover the remaining parts of the prospective areas. Initial drill target generation work is expected to be completed at Kjøli in Q1 2021, with drilling expected to follow shortly thereafter.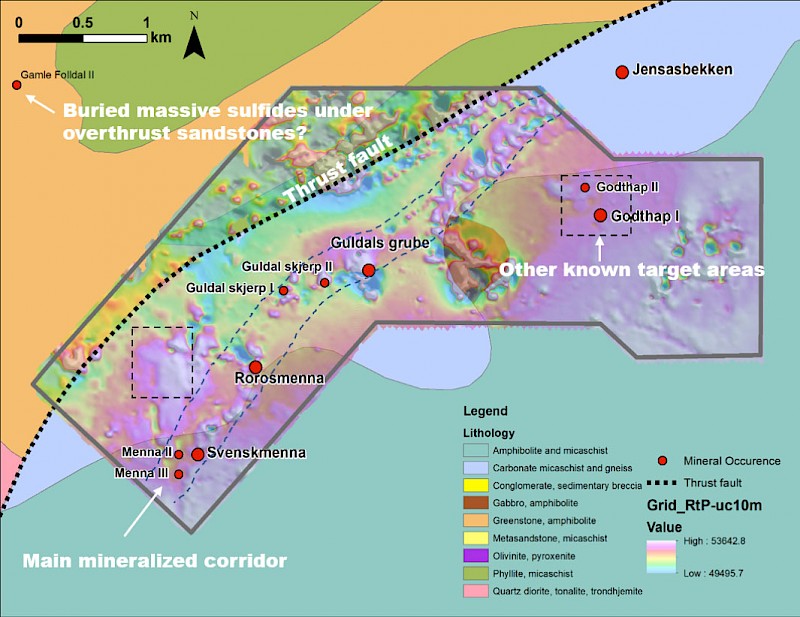 Ground magnetic survey completed at Kjøli during September/October 2020
1 Historic production figures are from Birkeland, A. (1986) Mineralogisk og geokjemisk undersokelseav Killingdal gruver, Sor-Trondelag. M. Scient. Thesis, University of Oslo in Geological Survey of Finland, Special Paper 53 pg. 86.