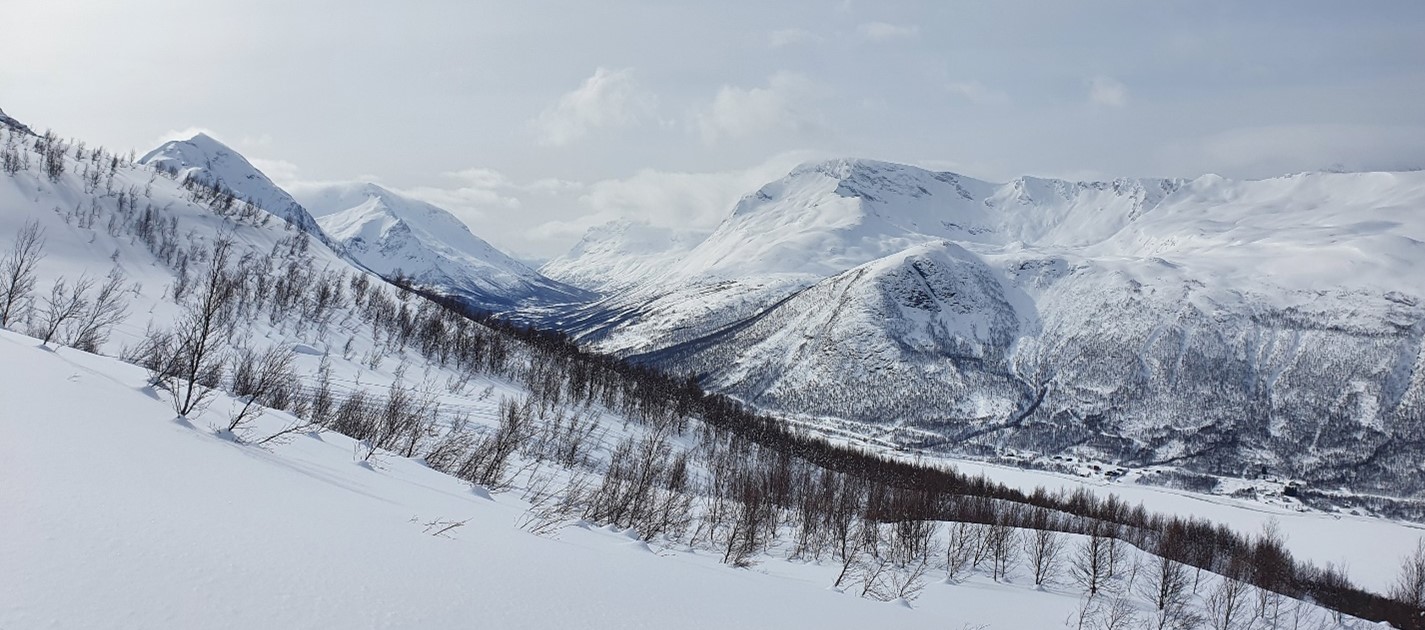 Capella has utilized its extensive in-country experience to successfully stake a series of exploration claims in the past-producing Vaddas-Birtavarre copper-cobalt+/-zinc massive sulfide ("VMS") district of northern Norway. The Vaddas-Birtavarre district is located in the Finnmark og Troms Province, approximately 60km east of the regional centre of Trømso and due west of the Boliden Minerals AB-Norden Crown (TSXV: NOCR) copper exploration Joint Venture at Burfjord.
To date, Capella has been granted 209 square kilometres ("sq. km") of exploration claims in the Birtavarre area and a further 216 sq. km in the Vaddas area (Figure 1). These exploration claims are all 100% owned by Capella and are not subject to any underlying exploration agreements.
The Vaddas-Birtavarre district represents, in the Company's view, the highest potential for new copper-cobalt discoveries in Norway outside of its current focus areas in Trøndelag Province (Hessjøgruva-Kjøli District and Løkken District).
Project Snapshot
| | |
| --- | --- |
| Location | 60km E of Trømso, Finnmark og Troms Province, northern Norway |
| Ownership | 100% Capella Minerals Ltd. |
| Status | Exploration stage project |
| Deposit types | High-grade Cu-Co-rich VMS deposits |
| Host Rocks | Meta-volcanic and sedimentary sequences |
| Age | Caledonian |
| Main Economic Elements | Copper-Cobalt+/-Zinc |
| Access | All weather paved highways and gravel roads |
Vaddas-Birtavarre Project - Overview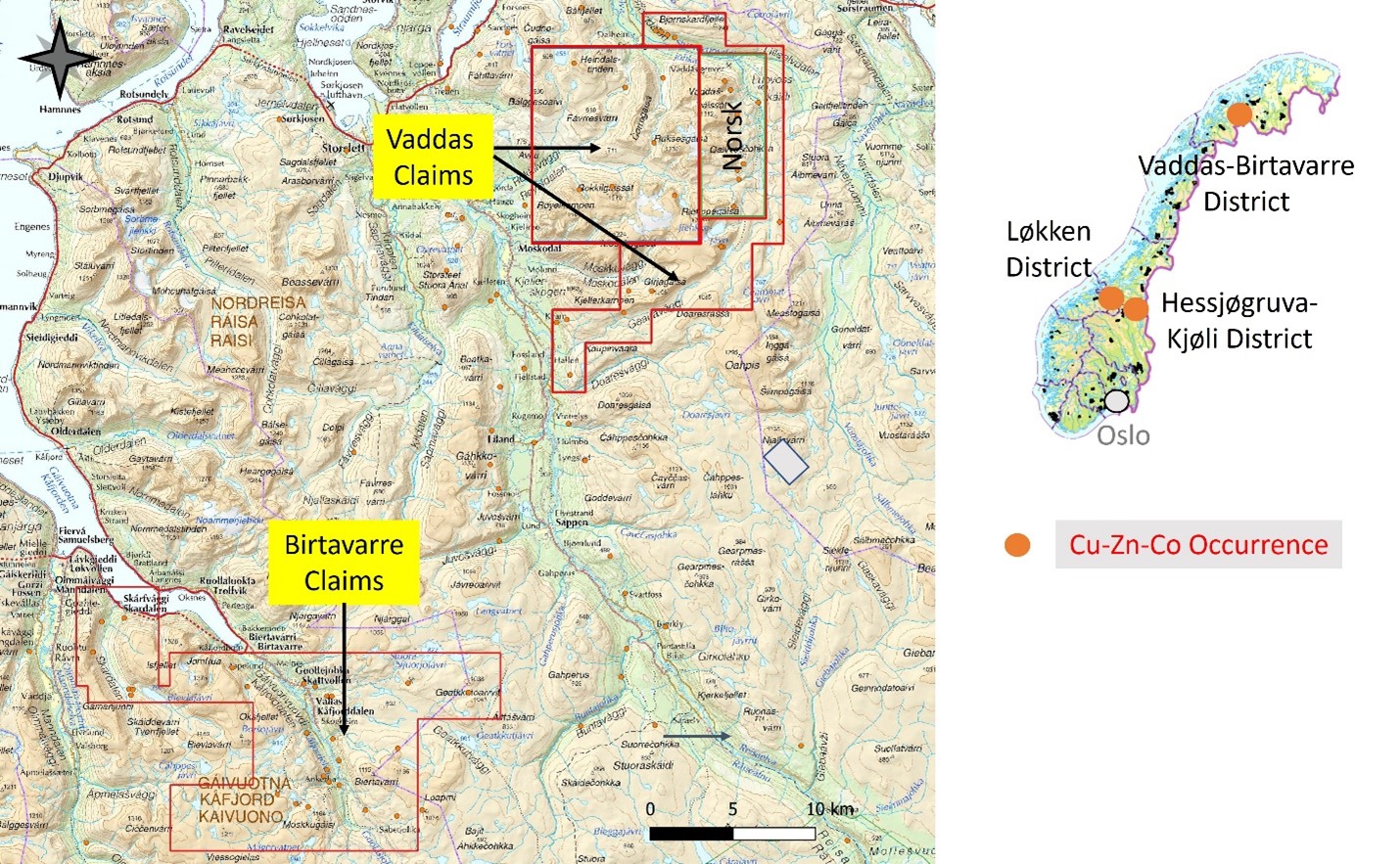 The Vaddas-Birtavarre area contains a number of known Caledonian-age semi-massive to massive sulfide deposits which are hosted within different stratigraphic levels: a lowermost greenstone unit (locally pillow basalts) hosts copper-cobalt mineralization at Vaddas, whilst an overlying metasedimentary sequence hosts copper-cobalt mineralization at Birtavarre. The first reported discovery of copper mineralization at Vaddas was in the 1890's (and at Birtavarre in the 1860's) with only limited exploration and small-scale mining having been undertaken since the time of discovery. No systematic exploration is reported to have been undertaken in the area since the 1970's.
Expected 2022/2023 Work Program
Capella field teams completed a late-summer reconnaissance exploration program at Vaddas-Birtavarre, with the primary objective being to prioritize areas for follow-up evaluation during 2023.
The Company's priority work areas for the remainder of 2022, however, will continue to be at its core portfolio of copper-zinc-cobalt assets in Trøndelag Province.